So within the past two days I have heard too many weird and random things in the news to not talk about it. Its been like a plethera of awesome.
Okay, first off, last night my co worker and I were talking about camel racing in Dubai. Why were we talking about camel racing in Dubai, you ask? Because sometimes our job is so slow and boring in the evenings, things like camel racing in Dubai come up. More specifically, there have been some blurbs in the news lately involving the ethics around the popular sport in the Arabian Gulf.
So as you might notice, the jockey isn't a real person, rather a robot. This is because some years ago children used to be the camel jockeys. However, wide spread allegations of child abuse caused the sport to switch over to robotic jockeys.
Or they could have just stopped abusing the kids. I don't know thats just my two cents.
I mean, here in the states we have real jockeys for our most famous horses and we do just fine. Seabiscuit? Secretariat? You get my drift here?
Anyway...
These robots are controled on the side lines by adults. The robots have the ability to pull on the reins, can use a motorized whip, and can kick the camel. They also have a walkie talkie attached to them so that the guys on the sidelines can yell orders at the camels.
But it gets better(worse). Police were tipped off to two men who apparently had enabled the robotic jockeys to be able to taze the camels to make them go faster. NOT COOL ARAB CAMEL ABUSERS, NOT COOL.
You can't make this shit up.
So second random news story,
apparenly off the coast of Miami, Florida a grand piano appeared on one of the sandbars. No one knows how it got there, or who left it there. The piano itself is too big for someone to have just taken a personal boat out there to abandon it. Environmental officlas say it is not their job to remove the piano, as it poses no threat to the natural life around it.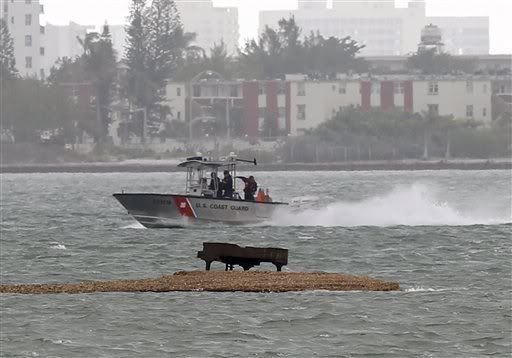 Thats a really lame picture and I was hoping for a better one but I think this story is kinda cool. Reminds me of that awesome movie "The Piano". Here is a clip as well as the amazingly beautiful theme song from the film
If you havent seen this movie yet, get to it.
In other unrelated things....
I was browsing the web circut and found this awesome collection of photos from the 1960's. The photos were taken at a popular night club in Cape Town, South Africa by a bouncer. Who says people your parent's age dont know how to party????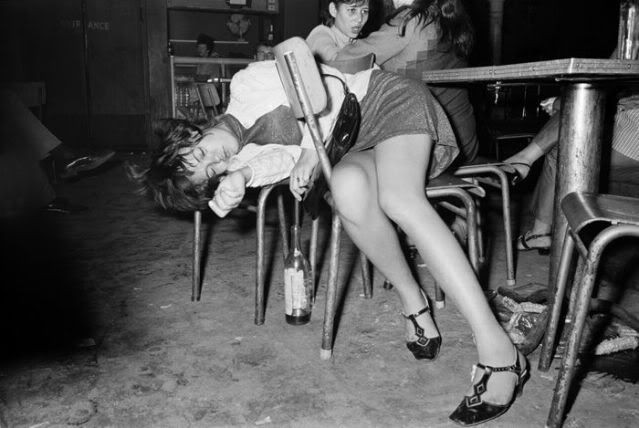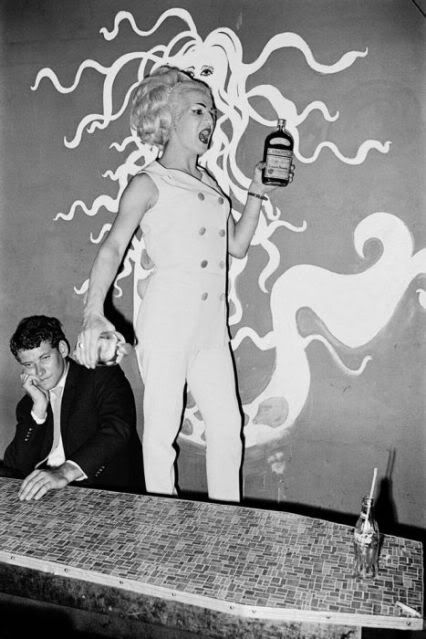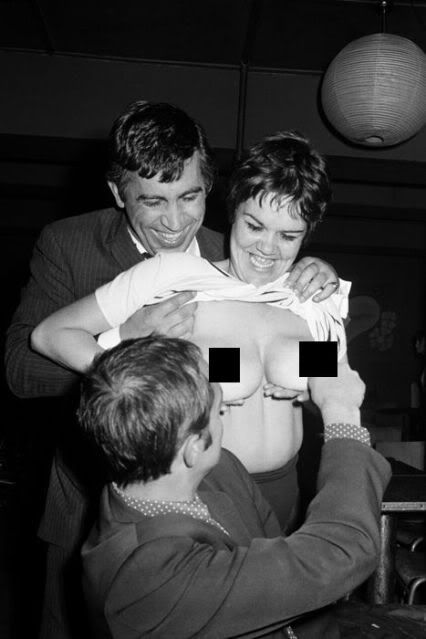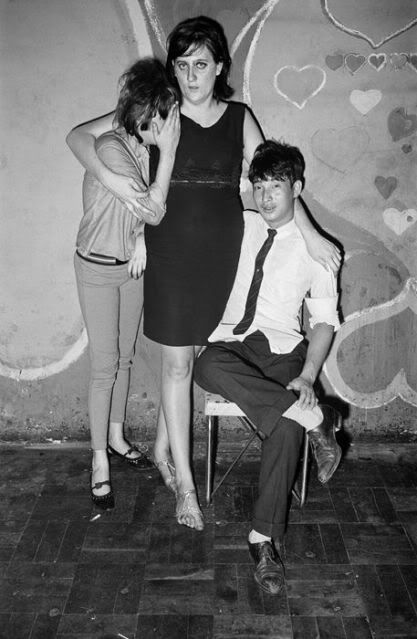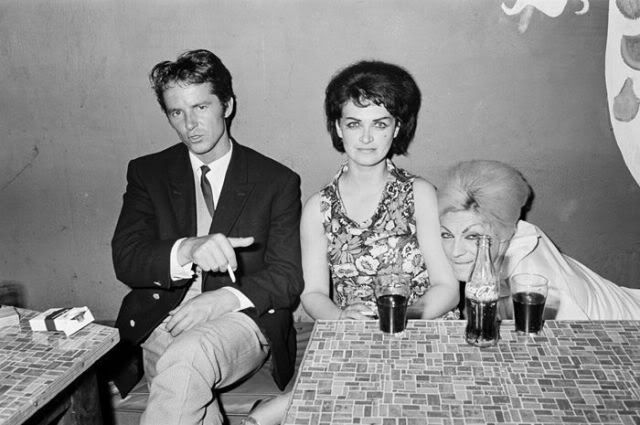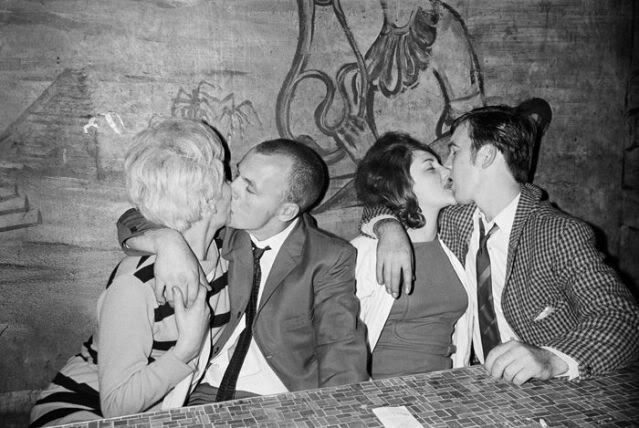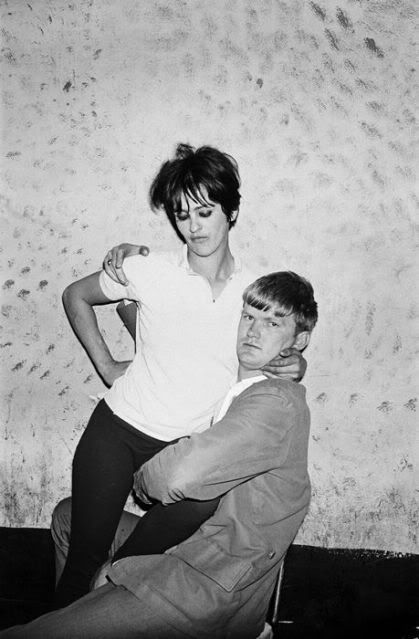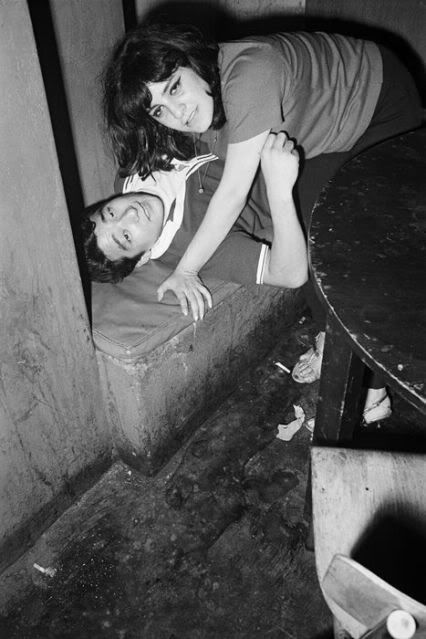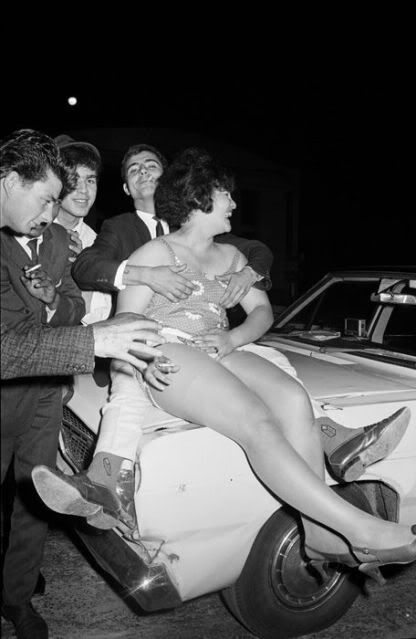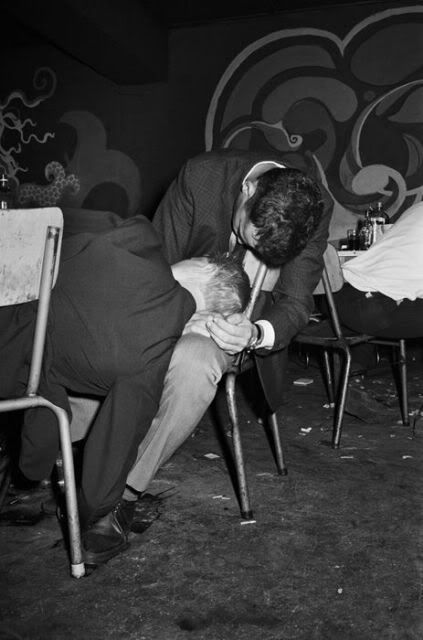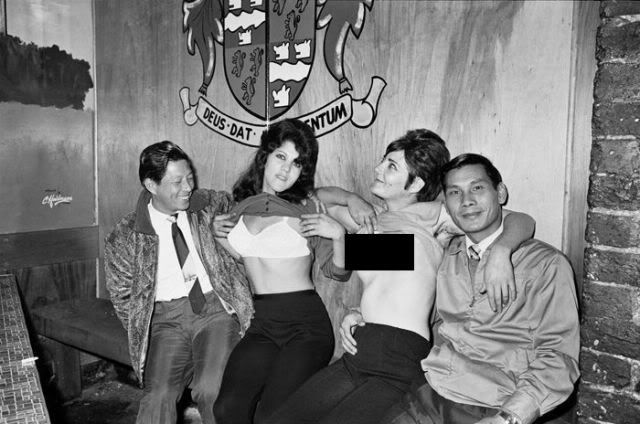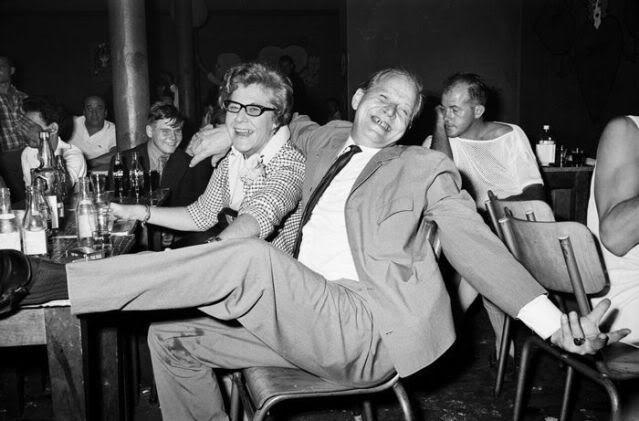 Not so different from now a days huh?
We can learn two things from these pictures. One, people of our parent's generations aren't as lame as we tend to think they are. Second, when people of prior generations get on us kids about how immoral and sexually rampant we are, LOOK TO YOUR OWN SINS GRANDMA!
Ciao