Hey peoples,
sorry for the delay, I really wasn't expecting it. And I really don't have any excuses for not posting lately, so lets just get to it!
The holidays had their ups and downs, Christmas eve was very intense. I dont know what was up with everyone but people just seemed to be so stressed out! We tried to play a round of Pictionary but it turned into a screaming match. But I suppose thats bound to happen when you try to play a game with about 25 people.....
Also, I sprained my neck really bad. So much so I wasnt able to look to the right or downward so I looked kind of gimpy. Then Christmas morning I woke up with a nasty cold that made less enthusiastic than usual about opening presents. I KNOW! Crazy.
But Christmas Day I went with Sean to go see Black Swan. Which if you havent seen it yet, you most definitely should.
For those of you guys reading that don't think you want to see a ballet movie, there is a steamy girl on girl scene. Take that. But ASIDE from that, awesome movie, go seeeee
So I tend to be attracted to the odd and things that are a little strange. So I found this set of tableware and decor by artist Ronit Baranga and thought it was pretty nifty and unique. How would you like to find these every morning on your kitchen table?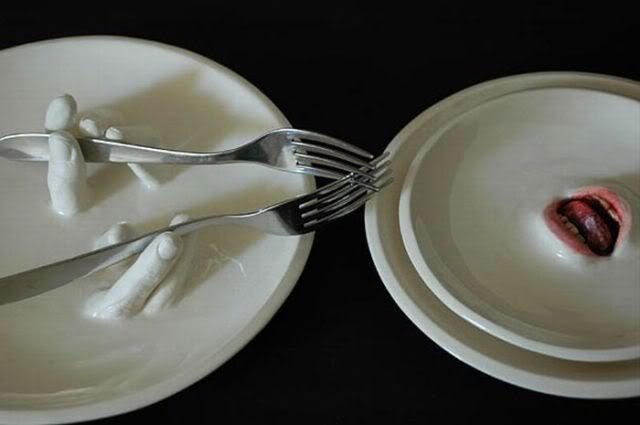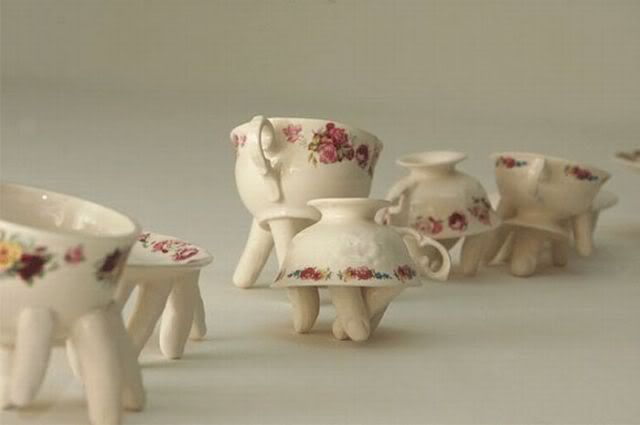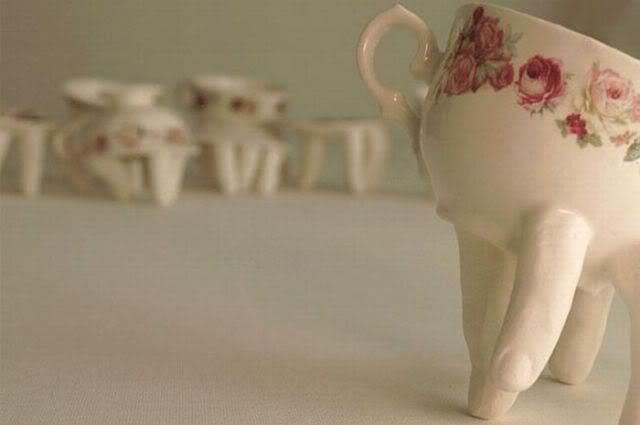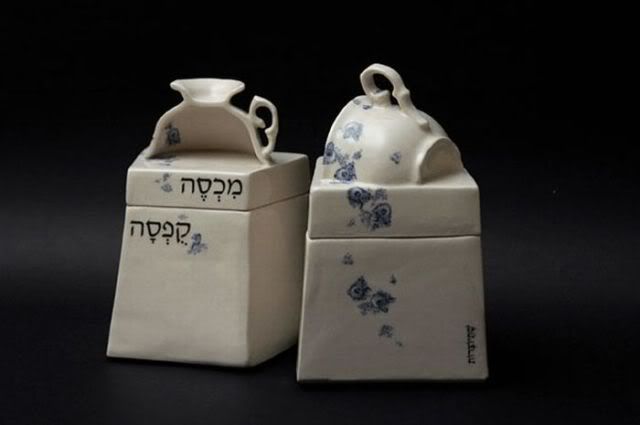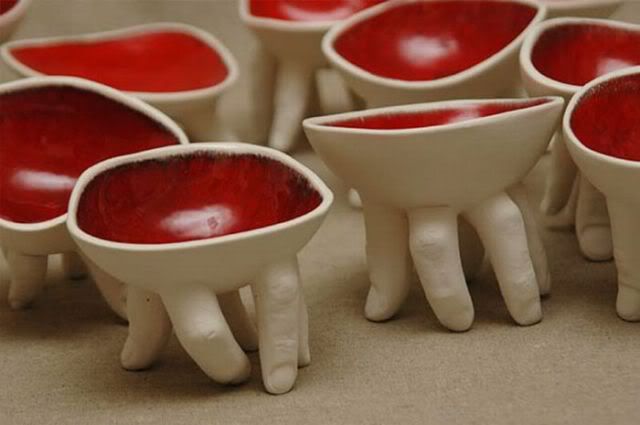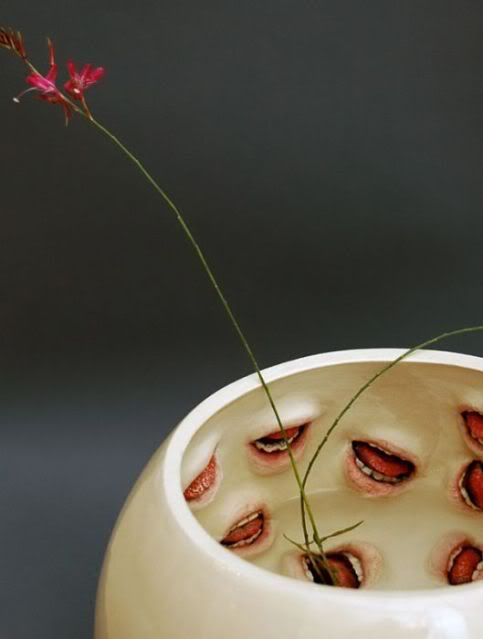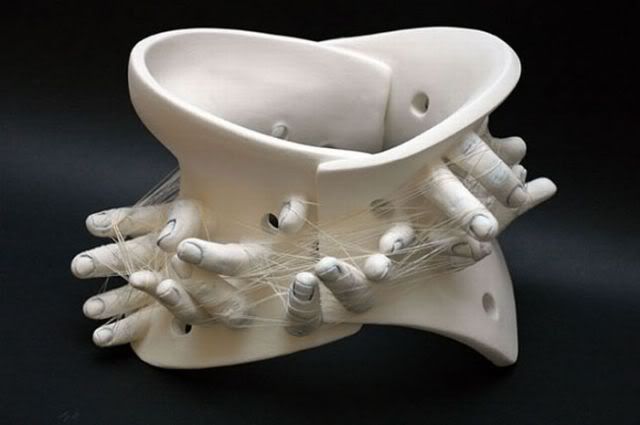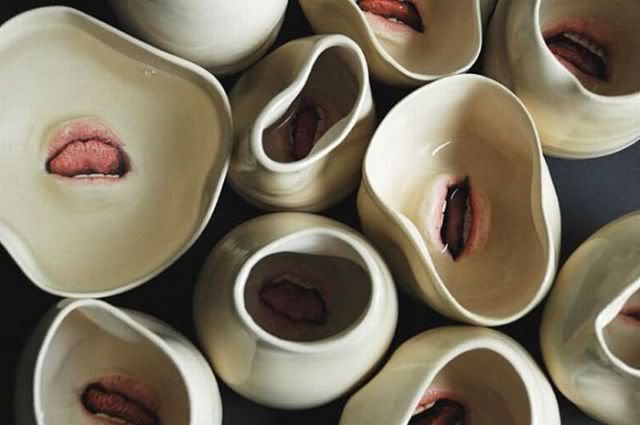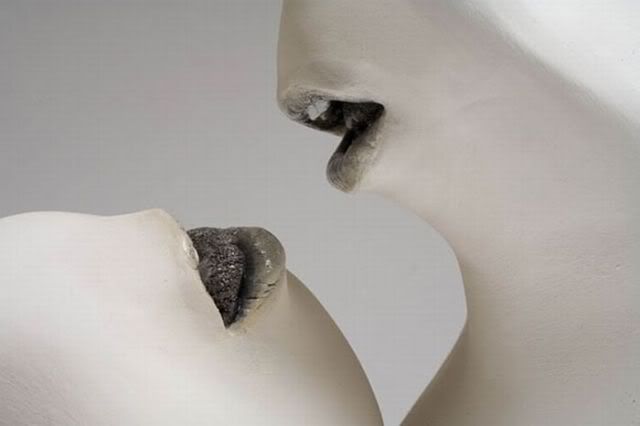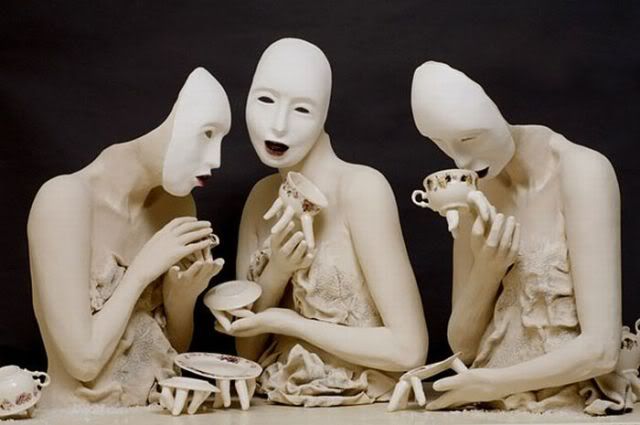 I personally would like one of those bowls with the fingers on the bottom.
So thats all for now. My boyfriend got me a lomography camera (a Diana F+) for Chrsitmas like I wanted! So once I get some film developed I'll be uploading those. Also I've been working on some different art pieces so you can look out for those too!
Until then, here's a music video for a kid who I think has some serious potential. I fell in love with this song because I think it fit in so well with the foggy, dreary morning that I first heard it. Can you believe he's only 16?
Happy days :)