Don't you just hate it when panda people crash your parties and just fuck with you for kicks?
They can be real bastards....
Anyway
Happy Tuesday!
I hope everyone had the chance to enjoy their Labor Day weekend. Mine was actually pretty nice considering the fact that I had no days off from work and did 5 days in a row!! No but seriously, my weekend was in part very nice. One of the upsides to doing all those shifts is that next weekend I get Friday and Saturday off! Maybe I could arrange for that to be my schedule from here on out, but Im skeptical.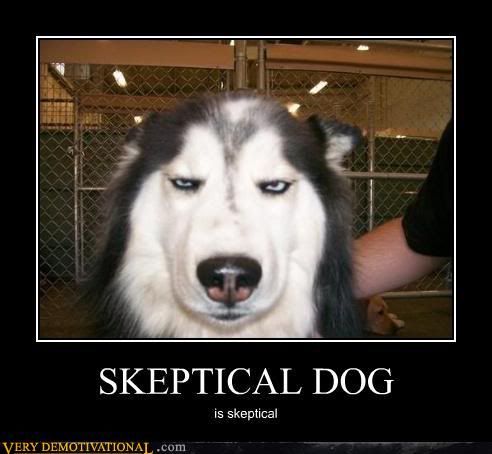 Anyway, so yesterday after work (the last of my 5 day stint)I rewarded myself by going to Target. Yes, that is my idea of a reward and its ok because Target is THE SHIT.
So last time I went to Target I saw these shoes and I thought 'Hey man,those are pretty cool.' Id been wanting a pair of Oxfords for some time and the price that I got them at wasnt too bad. But now that I have them Im not so sure I should have gotten them. I mean I like them and they're pretty good quality but I just dont know if I really have anything to wear them with...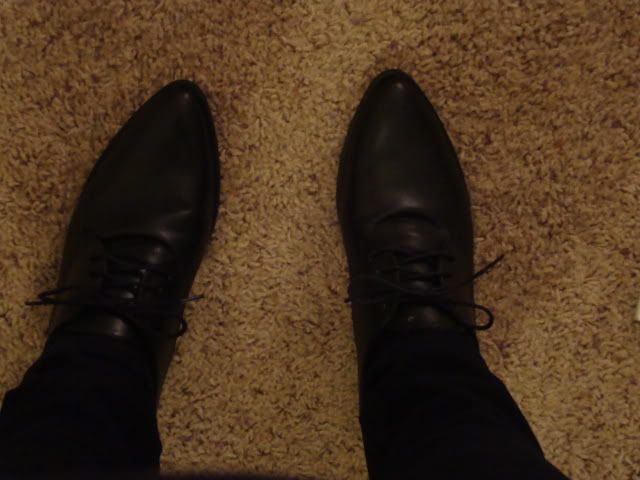 I plan on having a new look for fall that involves some darker color tones and these would work with my mod-meets-goth look but I find I just dont know how to wear them
:(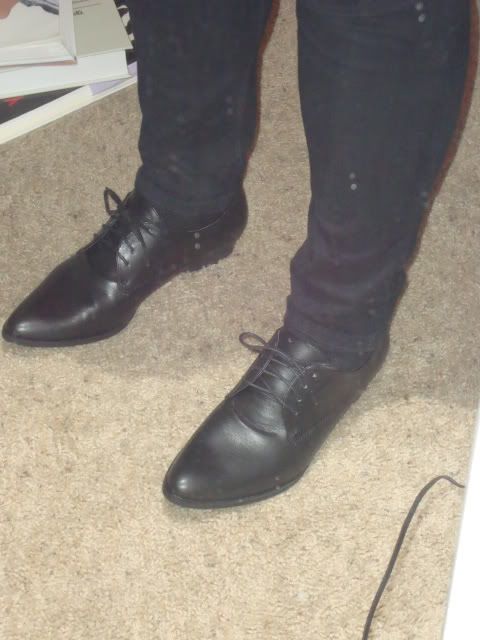 I think they look cool with skinny jeans. Maybe when it comes to shoes Im just not used to something that looks so structured. Most of my shoes are just plain little flats.
For those of you interested in my mom's commentary on my whole shoe dilemma, she says that they look like Wicked Witch of the West shoes. I agree but its AWESOME!
Still though, what good will they do me if I dont know/don't have anything to wear them with? Any suggestions? Or should I get my money back? Help is appreciated.
I love Zola Jesus. She has an amazing voice. I think this video is lovely too, a sort of throw back to Poltergeist.
In more recent days I find myself enchanted with Bjork again. She is fabulous.
Haha, she's so weird. I love it.
Anyway thats all for today.
-Caitlin