Love this song, love this band, love this song and video. "So Bloody, So Tight" by A Sunny Day in Glasgow. Lately I cant get enough shoegaze.
For the past two days when Ive gone to the gym, odd things have been happening. Like yesterday I went but had to leave early becauase I was wearing a sock (the two socks were different because I managed to not bring a single pair of matching socks with me to the dorms) that kept falling down my shoe, and I ended up getting a bloody blister on my ankle. So I left early. Then got caught in an epic rain storm where having an umbrella was of no benefit. I ended up like this:
crack whore chic
mascara burns your eyes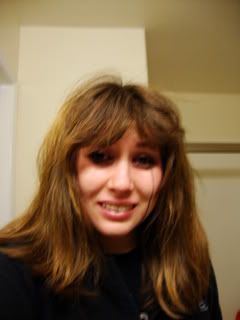 I CRY TEARS OF BLACK BLOOD!
So then, today I was running on the track and there was this random schnauzer dog walking around the gym. He was so cute! He looked like this: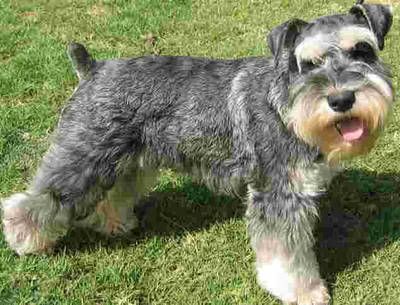 Thats a schnauzer for you idiots that dont know what one looks like. If I had one, Id name it Charles Darwin, or...
Hahaha who remembers that commercial?
MR BARKY VON SCHNAUZER!
In other news, Jenna and I got tickets to see the movie 'Crazy Heart' on the 16th over at the Rialto. It looks really good, and Jeff Bridges has been winning awards up the wazoo for his leading role in this film
All you Sonoma kids should go get your tickets at the student union, only a dollar!
Thats all for now kids!
-Caitlin