JESUS, JOSEPH AND MARY!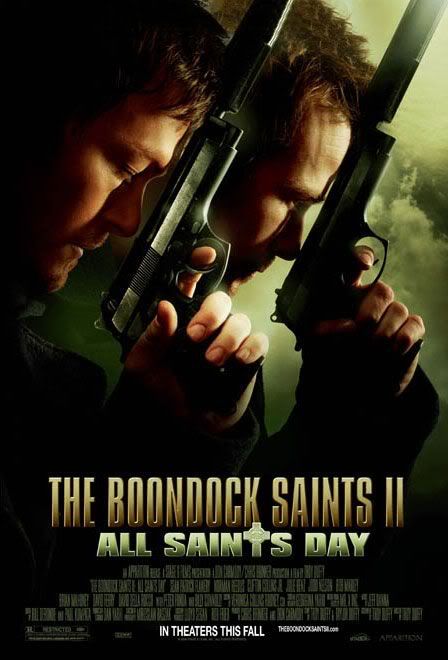 SOOOOO basically The Boondock Saints is a pretty effing epic movie. I only saw it finally pretty recently, so when my suitemate Jenna informed me that they were coming out with a sequel I was pretty damn stoked. BUT we found out it was in extremely limited release. So we were sad. Then yesterday, just by chance I was looking through the movie listings online to see what had come out at the shows yesterday. Lo and behold, I see at Roxy Stadium THE BOONDOCK SAINTS II: ALL SAINTS DAY. So I text Jenna immediatley and we ended up going to see it. And it was awesome. Irish boys are sexy. Especially sexy Irish boys with tattoos and guns.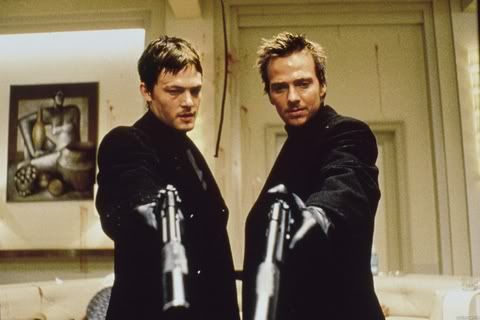 This weekend I also had some of the best naan and curry ever at Shangri La across the street from SSU. Seriously, it was amazing. In fact I want some right now. Their chicken with creamy curry and butter naan is just a piece of heaven on earth.
Wow, I get off to ethnic foods such as naan and curry and cult classic flims. Im such a fucking hipster.
Oh well, got a problem with that? Well, make like a tree and get the fuck out of here!!!
Im so baddass.
-Catalina